Sights & Sounds Unlimited began as a small mobile disc jockey company in 1989. Owned since it's inception by Jes Webb, the company expanded to provide a variety of event production and promotional services. In the mid-late 1990s Sights and Sounds Unlimited began to offer marketing, visual content production, and award winning video production for industrial, commercial, and non-profit clients. It was a way to work on days that Mobile DJs traditionally didn't work and it changed everything. Today Sights and Sounds employs 2 full-time and 8 part time individuals. We continue to prosper by being innovative in finding products and services to meet the needs of the growth in Southern Oregon. Customers come to us for our core services but stay with us because of our out of the box approach.
Almost 25 years later we still provide DJ services (about 350 times a year) but are as well known for our event and marketing services such as video production, equipment rentals, lighting design, and event promotions. Our services have been utilized from Spokane Washington to Las Vegas Nevada. Even Asia has had a visit from our little company.
Around 2002 we again diversified our portfolio of services and were the first company in the region to provide public video conferencing facilities, outdoor movie screens, portable photo booths, and equipment designed for trivia tournaments.
We look forward to making your project all it can be.
---
Meet our Staff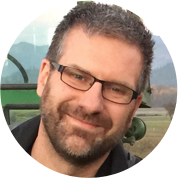 Owner/Senior MC
Jes has a background in Theatre and Technical Production. And began his love of theatre and spectacle in Williamstown Massachusetts. To date, Jes has personally performed at over 6,000 events. With is his practical experience and natural personality, he knows how to please a crowd. He is also involved in several aspects of our production department, including Camera Operator, Direction, and Post Production.

Manager/Event Designer
Amy was born and raised in San Diego, California. She moved to Ashland, Oregon in her early twenties where she eventually met Jes while he was DJing at a Valentines day party. One round of the chicken dance together and the rest is history. Amy grew up around weddings and events as her father was a busy wedding photographer and she would help create wedding albums as a job in high school. She has a passion for design and is part of the reason Sights and Sounds Unlimited has morphed into creative event production. She would love to hear about your event plans and is happy to help any way she can.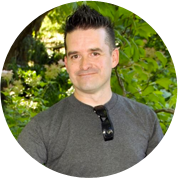 DJ
A native of Grants Pass, the best words to describe Kevin Brazzle is "musically addicted/dedicated". Kevin began DJing in 2000, where he got his start playing the house party and club scene in the Southern Oregon area. A couple of years later, he started DJing weddings for family and friends; receiving a fast reputation for providing a polite, reliable and fun service for events. His dedication and professional candor to each event makes sure that each of his clients will receive special attention.
MC
Taj McGrew joined us here at Sights and Sounds after working for many years as a DJ/MC in Northern California. We were very fortunate to have him become a part of our crew last year. When you work with him you will find him to be very professional, courteous and clean cut. He has an extended knowledge of all music genres, oldies and country to all the current hits. Taj is a pro at keeping your guests entertained. His easy going nature, approachability, and organized way of running things will assure a smooth running event for you!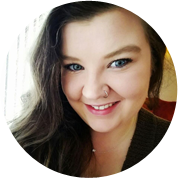 Photo Booth Operator
Kerri has grown up here in Southern Oregon and plans to remain here in the area. Kerri has a degree in teaching and works full time during the school year as a special education teacher. This leaves her free on weekends to work with us as our fun and friendly photo booth operator. She enjoys interacting with you and your guests and has the perfect mix of warmth and fun to make sure everyone is having a good time.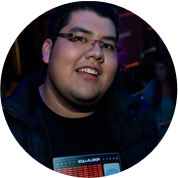 DJ
Miguel has been working here as a club and school DJ since 2014. His name at the club is "DJ Fluffy". I am actually not sure the real story behind the name, but it fits his warm charismatic personality for sure. He is bilingual and this has been a huge benefit to some of our customers. We are happy to have Miguel on our team!