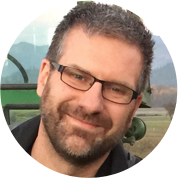 Owner/Senior MC
Jes has a background in Theatre and Technical Production. And began his love of theatre and spectacle in Williamstown Massachusetts. To date, Jes has personally performed at over 6,000 events. With is his practical experience and natural personality, he knows how to please a crowd. He is also involved in several aspects of our production department, including Camera Operator, Direction, and Post Production.
---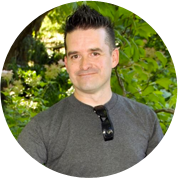 DJ
A native of Grants Pass, the best words to describe Kevin Brazzle is "musically addicted/dedicated". Kevin began DJing in 2000, where he got his start playing the house party and club scene in the Southern Oregon area. A couple of years later, he started DJing weddings for family and friends; receiving a fast reputation for providing a polite, reliable and fun service for events. His dedication and professional candor to each event makes sure that each of his clients will receive special attention.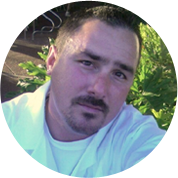 ---
MC
Taj McGrew joined us here at Sights and Sounds after working for many years as a DJ/MC in Northern California. We were very fortunate to have him become a part of our crew last year. When you work with him you will find him to be very professional, courteous and clean cut. He has an extended knowledge of all music genres, oldies and country to all the current hits. Taj is a pro at keeping your guests entertained. His easy going nature, approachability, and organized way of running things will assure a smooth running event for you!
---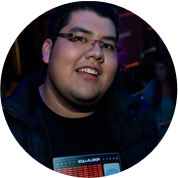 DJ
Miguel has been working here as a club and school DJ since 2014. His name at the club is "DJ Fluffy". I am actually not sure the real story behind the name, but it fits his warm charismatic personality for sure. He is bilingual and this has been a huge benefit to some of our customers. We are happy to have Miguel on our team!
---